Grenada Grand Anse Beach Palace Hotel - About us

The Grenada Grand Anse Beach Palace welcomes you with the bright Caribbean sun and genuine hospitality.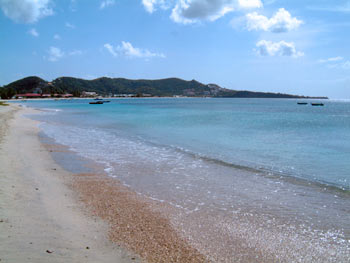 The Palace beachfront apartments are all air conditioned, with lovely balconies and a fantastic view of the grand Anse beach, you can soak up the sun on the lovely white sand or take a dip in the blue calm water.
Enjoy the most delicious and indigenous national dishes while dining in our elegant dining room or on our beachfront patio. We offer wireless internet, cell phones, private access to the beach and private parking. We can arrange island tours and rental vehicles.